Trading course
Regular price

Sale price

€255,95
"We are happy to announce the launch of the most complex trading course in Romania. This 4-hour course is intended for all types of trading, including long, short, futures, swing, scalping, and is suitable for both beginners and intermediate traders. The course curriculum includes strategies for different time frames, including 3 strategies for 1 minute, 3 strategies for 5 minutes, 3 strategies for 15 minutes, 3 strategies for 1 hour, 3 strategies for 4 hours, 3 strategies for 1 day and a strategy for a week and a month. The cost of this course is 250 euros and can be accessed at any time through your GMail address on Youtube.
Shari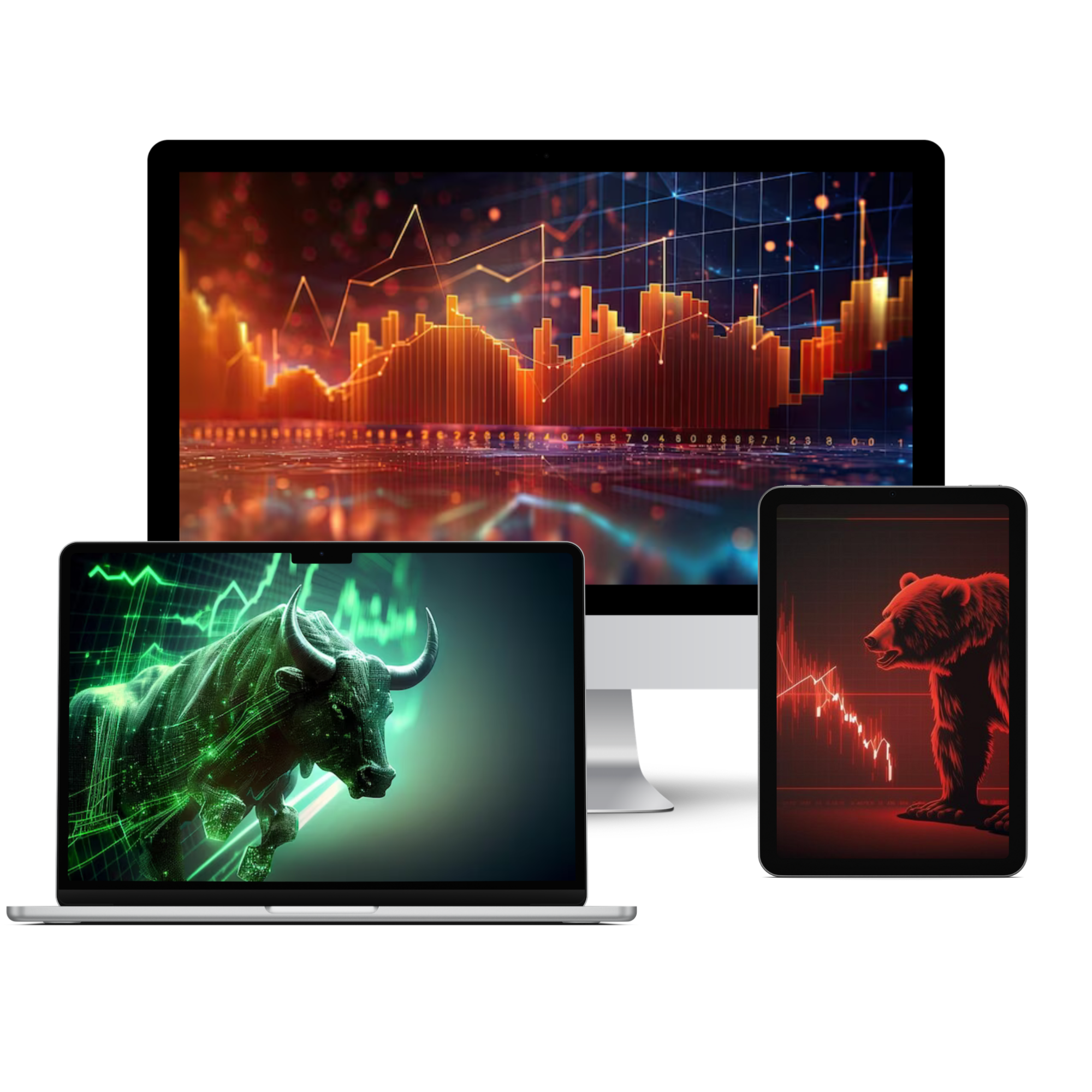 Trading course content:
indicator

In this course I explain the importance and how to use the indicators.

Technical Analysis

You will learn how to do technical analysis for putting the currency in a part.

ExIT

Strategy means defining a plan, when, how and what we buy.
Training

How to train with virtual money before risking real money.

Budgeting

How much money do we invest, when do we withdraw the profits made?

Risk analysis

Each investment presents a degree of risk, how much money do we invest and in what exactly?
What clients say about the course!
Hello Daniel, I never believed that money could be made so easily thanks to you I started to believe and realize that it is possible, I bought your trading course and in 2 months 12% and that with a few positions for a longer period I really have term positions with SI. TP...following you with interest and premium subscription super satisfied. Last week with the dot and bitcoin positions I made pocket money when you take longer term positions if you can make them public I think many copy you. Thank you and good luck in everything.

Chisalita Patriciu @Patriciu

Daniel's course opened my horizon towards my personal projection of becoming a trader. The importance and quality of the information provided by Daniel give me adrenaline and keep me awake at night 🙂 I spend a lot of time in front of the computer trying to implement everything Daniel explains in the course and to be able to become financially independent, because I have him as an example . Years of study and experience are embodied in a 4 hour course, very well structured. "I recommend Daniel's course with all my heart, and I appreciate the assistance offered, friendship and support. It's a long road, it's not easy, but it's worth it 🙏"

Aurelian @AurelianM04

After finishing the trading course, I can say that I am extremely satisfied, it includes strong effective strategies for all time frames, and the course is easy to understand for everyone. I started a training period (paper trading) and I have a strong and good yield in the conditions in which I am a beginner in this field. The key is to follow all the steps indicated in the course, to be patient and you will make considerable profits.

Alin Mihalcea @alinmihalcea09
The importance of Technical Analysis
"Technical analysis in trading is based on the principle that stock prices are influenced by the supply-demand ratio, which in turn are influenced by factors such as the emotions, perceptions and anticipations of participants in the financial market. Therefore, technical analysis focuses on the historical study of share prices, trading volume and other indicators in order to identify trends and identify trading opportunities."
Indicators are mathematical tools that are based on historical price data and are used to provide additional information about market trends and to identify trading signals. Examples of common indicators used in technical analysis are the moving average, the relative strength index (RSI), the volatility index (ATR) and the trend line.
Technical analysis can be used for both short-term and long-term trading, and can be used in conjunction with other methods of analysis, such as fundamental analysis, which is based on evaluating a company's financial performance and prospects.
The importance of technical analysis in trading is great, because it can help make informed trading decisions. It can provide information about market trends and identify trading signals, thus providing opportunities to make a profit. Also, technical analysis can help manage risk by identifying stop loss and profit levels and by using risk management tools such as put and call options.
In conclusion, technical analysis is an important method in trading, which can help make informed decisions and manage risk. Indicators are essential tools in technical analysis, which provide additional information about market trends and which can identify trading signals. The use of technical analysis in combination with other analysis methods can help to obtain a competitive advantage on the financial market.
Crypto Consulting
Regular price

Sale price

€205,95
This service is by appointment only, the duration of a session with Mihai Daniel is 1 hour. The service is addressed to both companies and individuals. The price of an hour of consultation is 200 euros.
Shari